November 2021
Carl brought his Maule to Sunday's meeting and regaled us with tales of short takeoffs and landings. It's a four-place plane but he usually flies it with two people. There's room in the back for his mountain bikes and a trip to Sedona can be done without stopping for fuel.
Of course we had lots of questions about performance.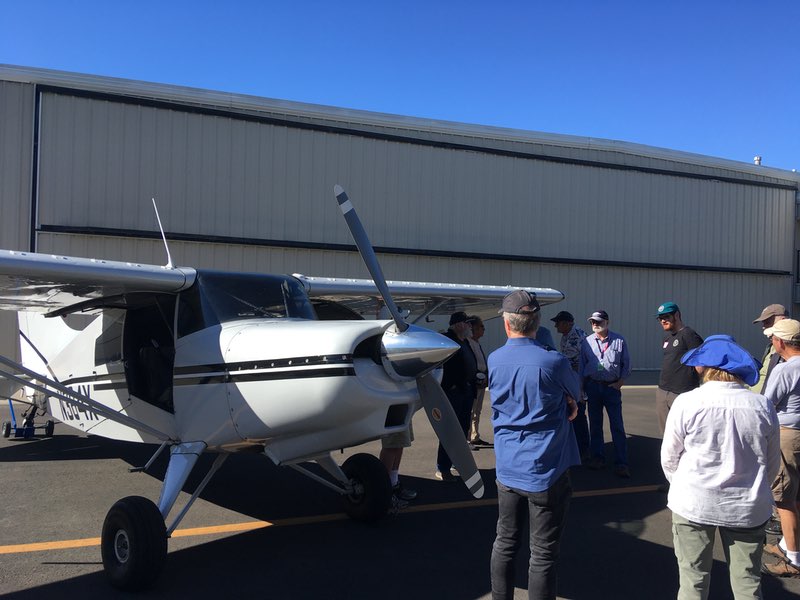 It can do 145 kts on 12.5 gph but the fun factor is more important than the speed and endurance.